Why Mother Build Care System?
Dedicated Site Inspection Teams. Give us chance for detailed report.
We are ready to help you with your building care. Feel free to contact us to resolve your queries.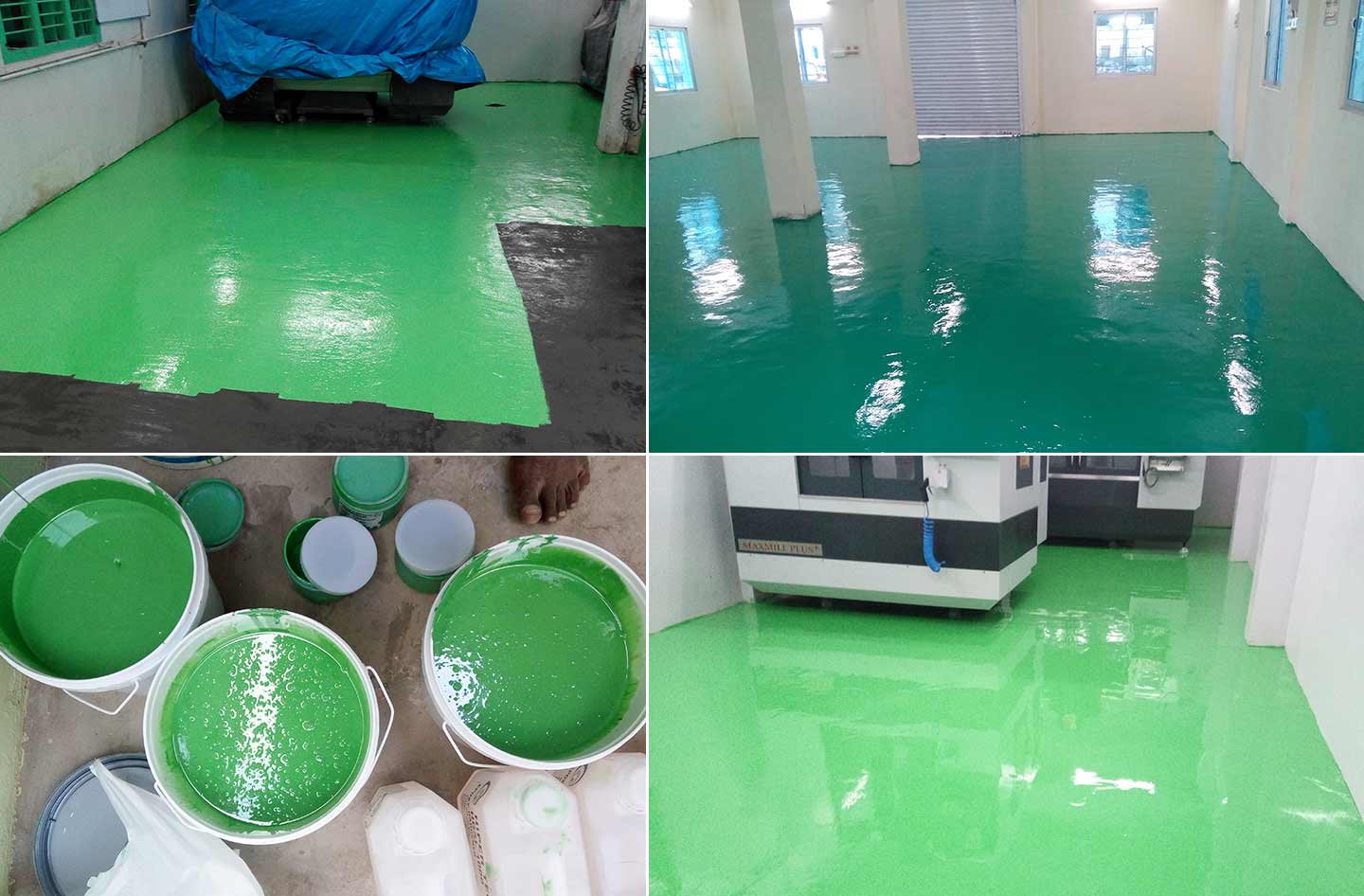 We have resin flooring, floor painting and polished concrete options suitable for all industries. Mother build care system is a specialist in epoxy flooring contractors that we are able to do any project size and full scale industrial and warehouse refurbishments are easily accomplished with our in-house surface preparation team.
The epoxy materials we use are sourced from the highest quality suppliers to ensure that we continue to provide a full range of products at the very highest quality standard. You can, therefore, rest assured that your industrial flooring couldn't be in the hands of anyone more capable than our epoxy flooring contractors.
Mother Build Care System is a well-experienced epoxy flooring contractor from Chennai. We are named as the best and reliable epoxy flooring company in Chennai. Also Serving across South India – Tamil Nadu, Karnataka, Andhra, Telangana and Kerala.
Industrial Flooring
Many Industries and companies chose epoxy flooring for its ease and strength. Epoxy flooring is the perfect solution for floors that must withstand extreme temperatures, foot and machine traffic, chemicals, oil, and other fluids without peeling or corroding over years of constant use. Food processing, electronics, pharmaceutical, meat and poultry, distilleries, dairy, industrial, and manufacturing facilities are just some of the industries for which epoxy flooring is the perfect solution. 
Industrial Epoxy Flooring
All kinds of Industrial floor systems to suit your project
Decorative Epoxy Flooring Systems
From the brightest epoxy floors to the quietest epoxy floors, we have a resin system and seamless floors.
Car Park Epoxy Flooring
We cover large areas quickly and economically backed by the biggest name in construction chemicals, with car park floor and wall coatings speciality.
Standard and fast cure resin options with no odour for basement parking garages.
Standard and flexible car park deck options for new build and refurbishment.
Trafficable UV resistant deck systems to protect structures
Factory & Warehouse Epoxy Floor Painting
All kinds of Factory & Warehouse epoxy floor systems to suit your project
Solvent free epoxy floor paint systems.
The latest in 5S standards